Your Source for both Screw Machining and Swiss Screw Machining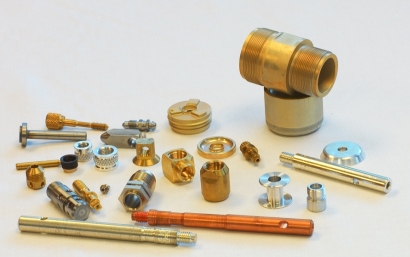 SCREW MACHINING is the process of rapidly spinning lathes that shave metal down to the desired size. There are 2 major types of screw machines: Turret and Swiss. Both processes are able to perform more precise work as a byproduct of their tight configuration and tooling. Swiss screw machines are superior to Turret style machines in their ability to output more precise work due to their ability to add additional types of tooling fixtures.
CNC SWISS SCREW MACHINES provide the ability to deliver the small,
high precision parts necessary for the manufacturing of critical
components. Swiss screw machining is perfect for close tolerance and
complex parts, and is capable of running different grades of metal and
plastic. CNC Swiss screw machines allow engineers to explore different
options to improve performance and reduce cost, while achieving a high
level of detail and precision.
Please let us know how we can help you with your Screw Machining needs!